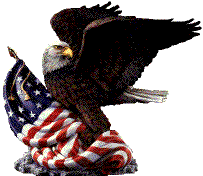 | | | |
| --- | --- | --- |
| | | |
| | Photo Krzysztof Langowski | |
Col. Ryszard Kuklinski, the Polish army officer who supplied the CIA of over 35,000 pages of Soviet secret military documents from 1972 until his defection in 1981.

In the middle of the night of November 7, 1981 the CIA evacuated colonel, his wife and two sons from Warsaw and flew them to safety in the United States. The colonel's wife did not know about his cooperation with the US intelligence until that day.

The documents detailed Soviet operational plans for surprise attacks on Western Europe, scenarios for a nuclear launch, specifications for more than 200 advanced Soviet weapons systems, and details of Soviet plans to impose Marshal law on Poland.

In 1992 Kuklinski said "In the beginning I asked myself if I had a moral right to do this [supply military secrets to CIA]. I was a Pole. I understood that Poles should be free and that the United States was the only country that might support the fight for freedom for Poland."

Col. Kuklinski paid very high price for his cooperation with the West.

In 1994, his younger son Bogdan and another man, both experienced sailors, disappeared from the sailboat 70 miles from the Florida coast. The weather was good. There was no SOS call from the boat. The diving suits remained not used on the boat. The bodies were never found.

Half a year later, Kuklinski's other son, Waldemar, was hit by a car. The driver fled the scene, leaving no fingerprints inside the vehicle.

Colonel Kuklinski lives in the United States, and he is an American citizen. Until two years ago he lived in the Seattle area.

See samples of Col. Kuklinski reports from Poland.